Dr. Hudson's book is currently priced at $15 each, including shipping and handling. All materials on this page can be obtained by contacting Dr. Hudson.
The following is a small sampling from Dr. Wayne Hudson's book, "The Beams of Our House". Included in this sample are: the front and back covers, the table of contents, and one page of one chapter. Note that this sample requires Adobe Acrobat Reader for viewing. If you do not already have Adobe Acrobat Reader, you can download Acrobat Reader (for free) from here.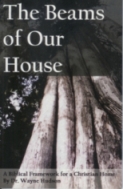 Please note that some of the links on this page open their own windows.
Dr. Hudson also has preaching CD sets that may be of interest. Each of the following sets has 6 CDs in the series of sermons. The CD sets are currently priced at $25 each, including shipping and handling. If you are interested in obtaining any of the resources on this page, please contact Dr. Hudson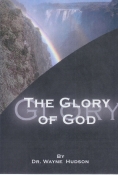 CD series "The Glory of God" – This series on the Glory of God is from Exodus 33:16-23 and examines the majesty and greatness of our Creator and Lord in His relationship to men.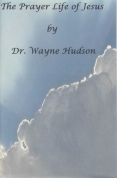 CD series "The Prayer Life of Jesus" – This is a study of Jesus' Life of Prayer, His Lessons of Prayer, and His Love in Prayer in the Gospel of Luke.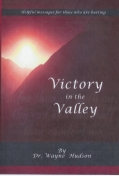 CD series "Victory in the Valley" – Subtitled "Help for those that are hurting", this series based out of Psalms 23 inspects how God uses the low points in life to mature and help the believer.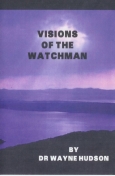 CD series "Visions of the Watchman" – In this series, Dr. Hudson delves into the visions of the Watchman in the first chapter of Ezekiel. They are visions of God; His Holiness, His Hope, His Help, and His Heaven. An exciting look at God's provision for today's believer.